Version: 5.4 and early
Piwik is a powerful web analytics tool. If you wish to use Piwik to track your X-Cart store, you will need to add Piwik tracking code to your store pages.
The following example demonstrates adding Piwik tracking code to the file /skins/customer/body.twig with Template editor (available via the module Theme Tweaker):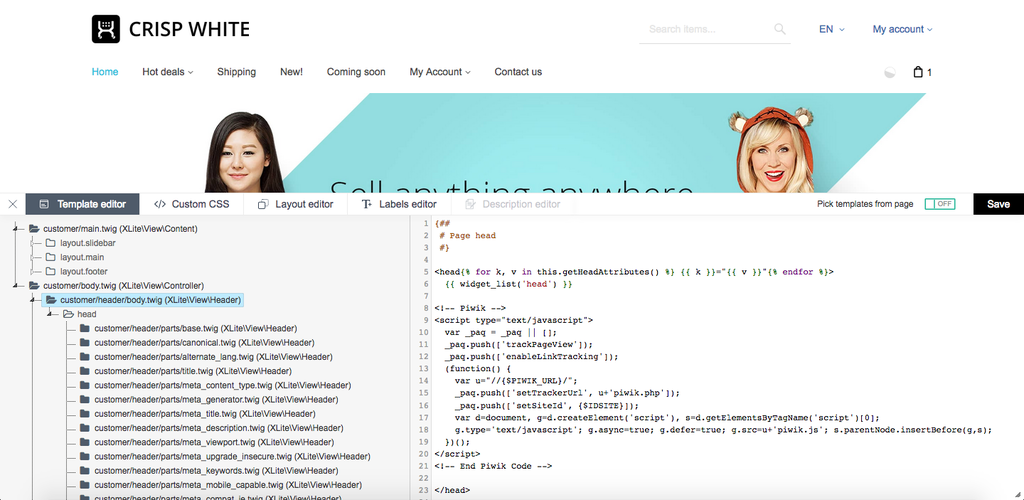 Note how the code is added before the </head> tag.
For more info on Piwik tracking code, see https://developer.piwik.org/guides/tracking-javascript-guide
Important: Like any integration requiring you to add a tracking code snippet to your X-Cart store pages, Piwik can be added to your store site using Google Tag Manager. For information on using Google Tag Manager with X-Cart, see the section How to add Google Tag Manager code snippets to the store pages of this manual.
Related pages: